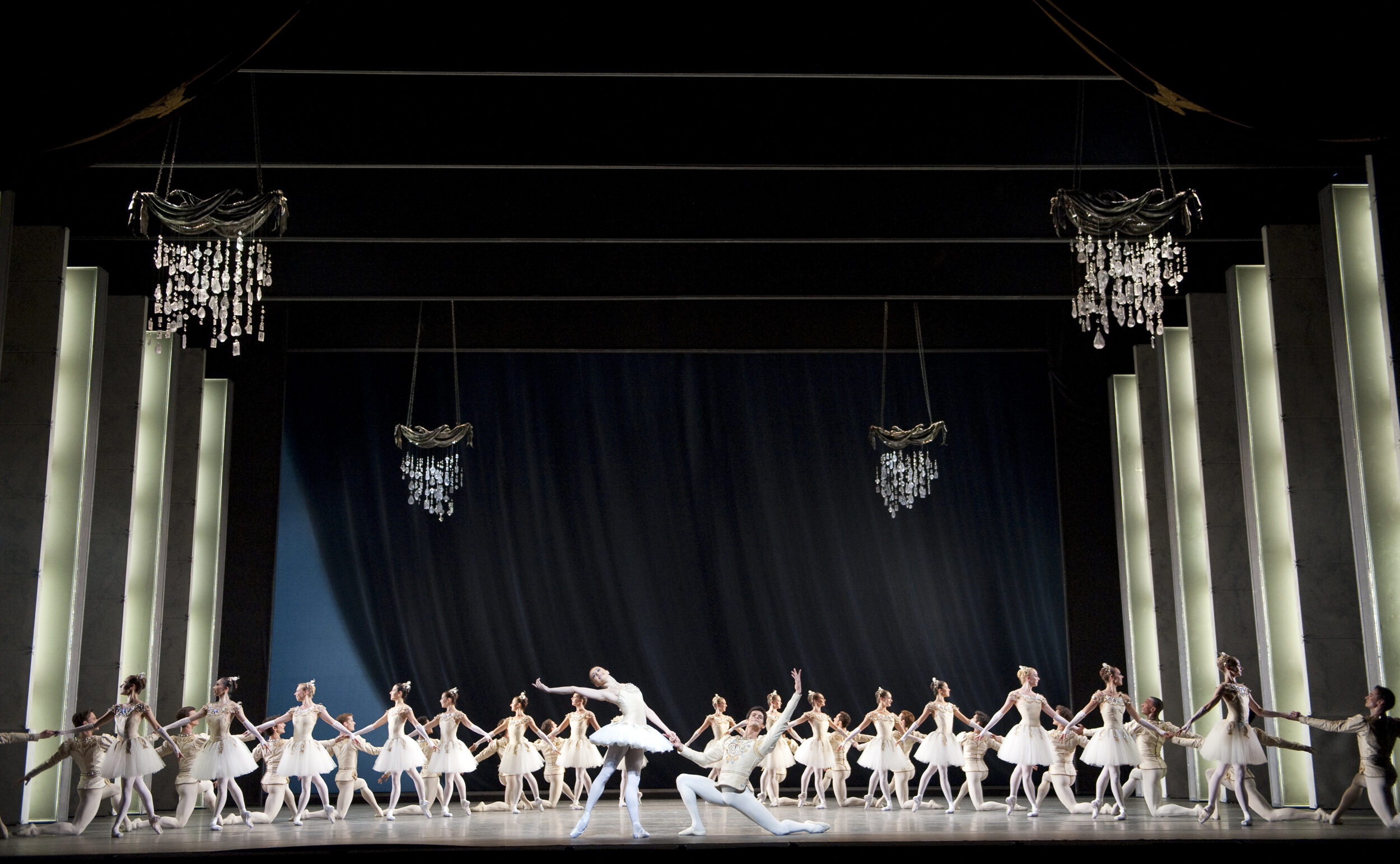 A DIAMOND CELEBRATION
amb The Royal Ballet.
Retransmissió en directe des de la Royal Opera House de Londres.
---
Els principals ballarins de The Royal Ballet encapçalen l'elenc d'un espectacle inoblidable amb un talent a l'alçada d'aquest aniversari de diamant. El programa celebra el 60è aniversari de The Friends of Covent Garden i ret homenatge al magnífic suport de tots els membres passats i presents de la ROH.
Un espectacle enlluernador per celebrar els 60 anys de The Friends of the Royal Opera House.
L'espectacle mostrarà l'extensió i la diversitat del repertori de The Royal Ballet en obres clàssiques, contemporànies i de llegat. A més, inclou l'estrena de ballets curts dels coreògrafs Pam Tanowitz, Joseph Toonga i Valentino Zucchetti, així com la primera representació de The Royal Ballet de For Four, creat pel seu soci artístic Christopher Wheeldon, i una representació de Diamonds, de George Balanchine.
Fitxa artística
---
Coreografia: Christopher Wheeldon, Valentino Zucchetti, Pam Tanowitz, George Balanchine, Joseph Toonga.
Música: Varis.
Cast for Four Four (Christopher Wheeldon): Matthew Ball, Cesar Corrales, Vadim Muntagirov, Marcelino Sambé.
Cast for New Valentino Zucchetti: Francesca Hayward, Fumi Kaneko, Mayara Magri, Yasmine Naghdi.
Cast for New Pam Tanowitz: Lauren Cuthbertson, William Bracewell.
Cast for Diamonds (George Balanchine): Marianela Nuñez, Reece Clarke.
Preus i descomptes
---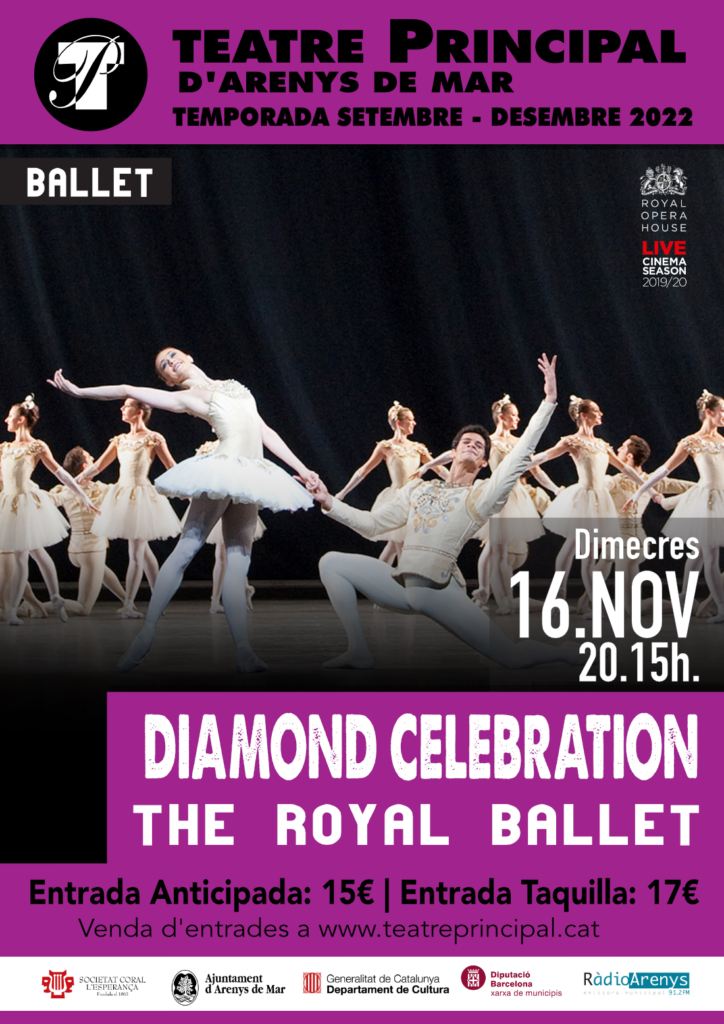 Dimecres, 16 Novembre
20.15h
Durada de l'espectacle:
Per confirmar.
Lloc de l'espectacle:
Teatre Principal d'Arenys de Mar
---